Ordered from Eastbound to WestboundChange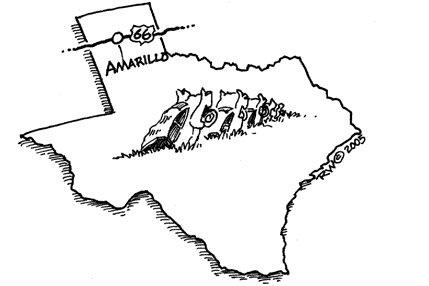 Random point of interest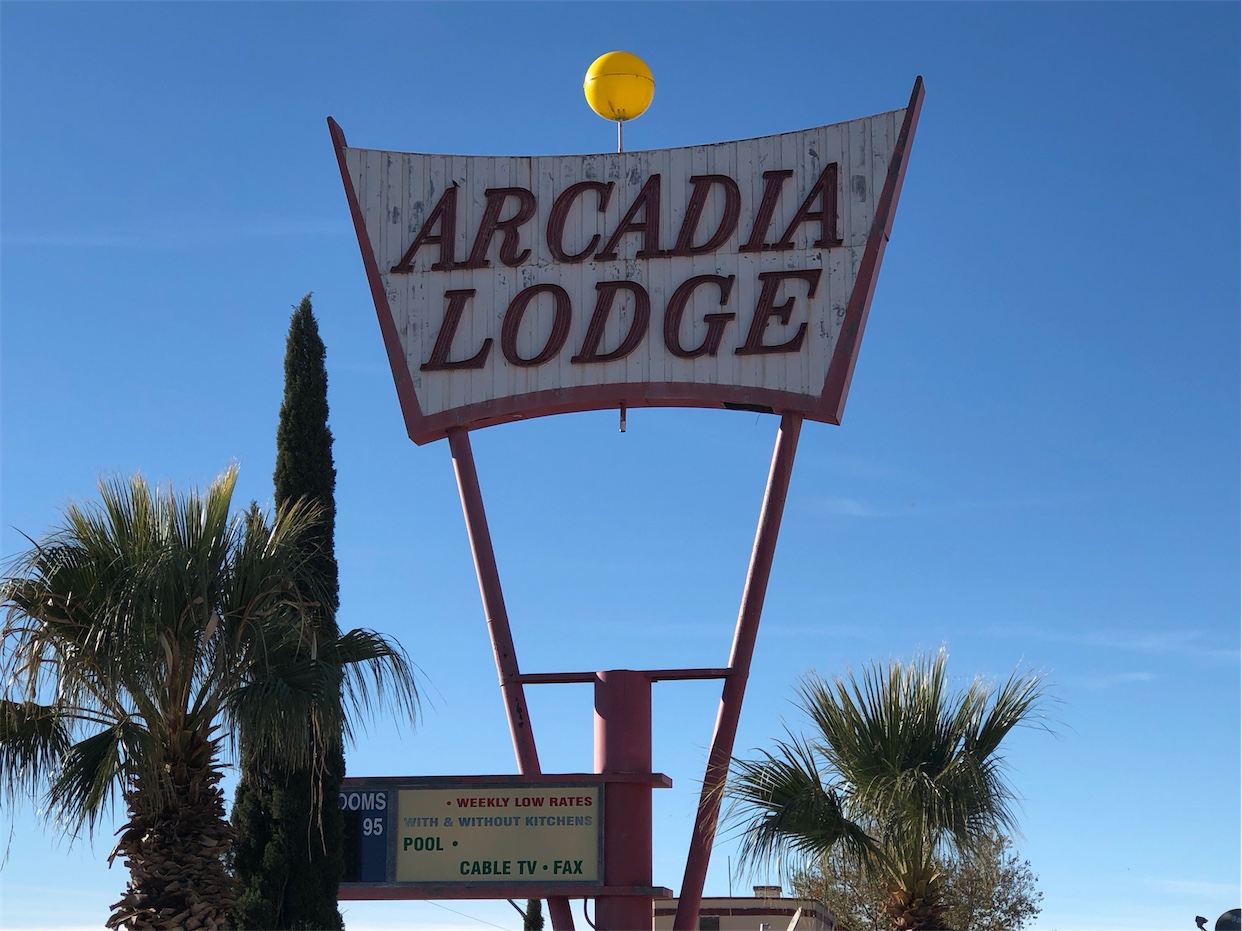 Arcadia Lodge
Now a weekly or monthly rental complex, this motel opened in 1938. The current signage dates ...
Detail
Statewide
Texas
Printing this description can take a lot of time, so you might want to consider buying commercially available alternatives such as the 8 map set and the EZ66 guide to take along on your trip.
Can leave I-40 at Exit 0 to see a Ghost Town
Leave I-40 at Exit 18 (Gruhlkey Rd.)
Head East on the northern service road (May be BL-40?)
Follow service road through Adrian, Vega, Wildorado, Bushland
Cadillac Ranch: On south side of I-40, West of Amarillo
Get to Indian Hill Road, turn Left onto BL-40
Follow BL-40 into Amarillo, pass underneath Amarillo Blvd.
Turn Right onto 9th Street (east)
Just before Western, turn Left onto Bushland (northeast)
Just before Belleview, turn right onto South 6th Street
Cross railroad bridge, and turn Left onto Pierce Street
At intersection with US-287, turn right onto Amarillo Blvd. (US-60 & BL-44)
Turn Right onto Road 1912
Turn Left onto Farm Market Road (#2575)
Get on frontage road, cross BL-40. Road curves towards I-40
Follow Northern I-40 frontage road east.
Cross to south frontage road at Exit 89
Follow south frontage road Through Lark, Groom
See Leaning Water Tower East of Amarillo
Follow southern frontage road to Jericho, Enter I-40 at Exit 124
Lots of unpaved sections here, "Jericho Gap" Stay on I-40 to Alanreed
Follow south frontage road east, cross I-40 to Northern frontage road
Follow into McLean
Devil's Rope Museum, Rt. 66 Display, First Phillips 66 station (restored)
Cactus Inn
At County line road (exit 146) cross I-40 to south frontage road
Continue on south frontage road past Lela into Shamrock Frontage road becomes BL-40 in the city. Continue through.
U-Drop-Inn, Texan Route 66 Motel
Continue on south frontage road to Texola in Oklahoma
Description courtesy of Kelly Cash