Ordered from Eastbound to WestboundChange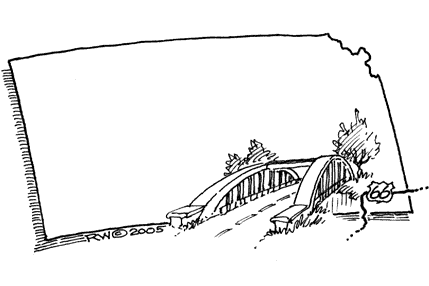 Random point of interest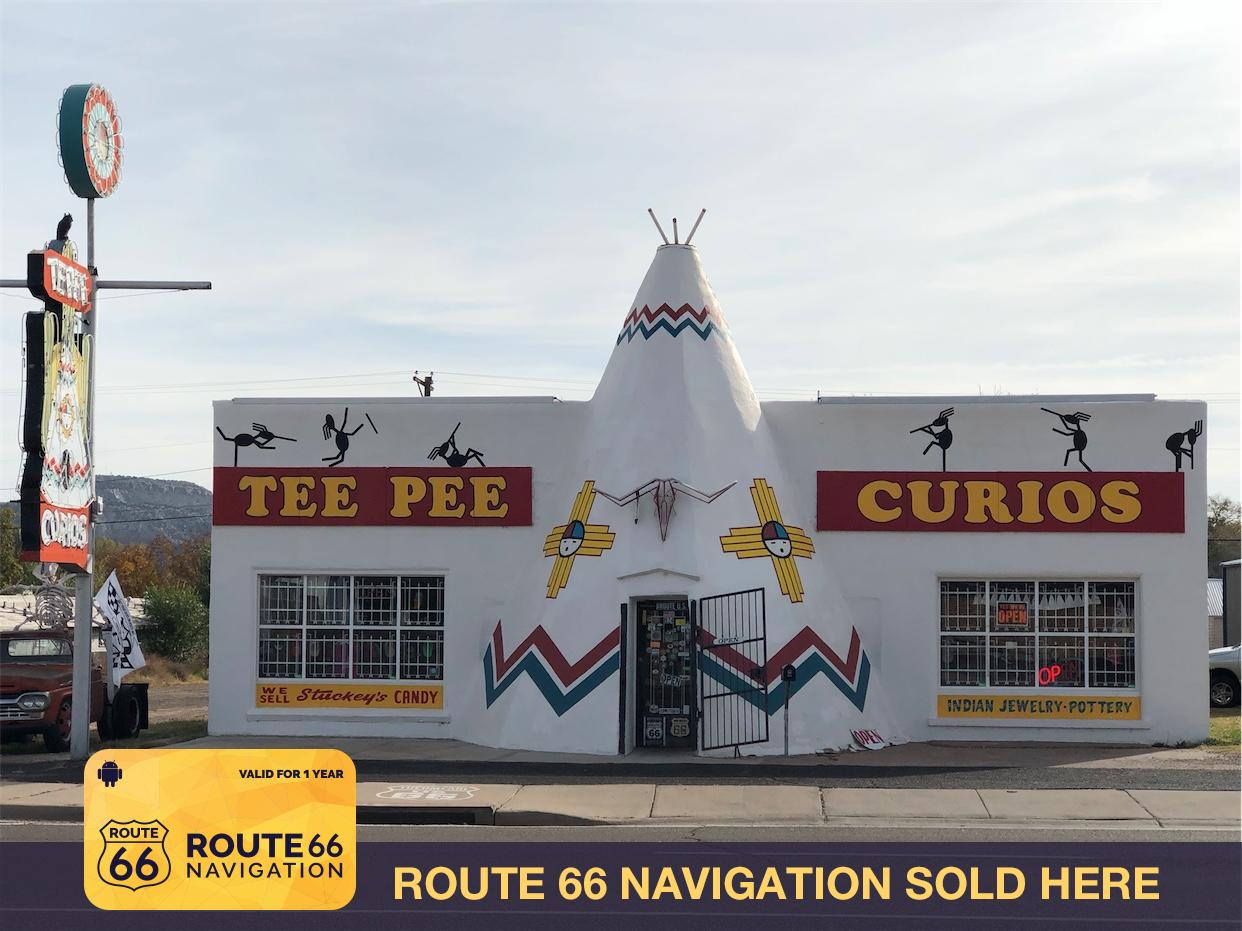 Tee Pee Curios
The business opened in 1944 as a Gulf Oil service station. In 1959 Jene Klaverweiden purchased the ...
Detail
Riverton
See the westbound or the eastbound Route 66 descriptions.
History
Riverton just like neighboring towns was created as a mining town. The hydroelectric plant is responsible for a dam creating a lake on the spring river. The Spring River Inn dated back to the early 1900s and while it served for a while as a boating club reopened to cater for tourists until it burned down and closed permanently.
The Eisler brothers store was originally a gas station and dates back to 1925.
To the west is the last remaining Marsh Arch Rainbow. Riverton used to have a 3 span Marsh Arch Rainbow bridge crossing the Spring River, but it got demolished in 1986 and replaced with the current bridge.
Area attractions
Eisler Brothers Store
Marsh Arch Rainbow bridge
Places to eat
Eisler Brothers Store (old fashioned sandwiches)