Ordered from Eastbound to WestboundChange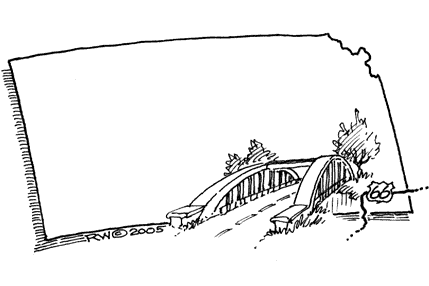 Random point of interest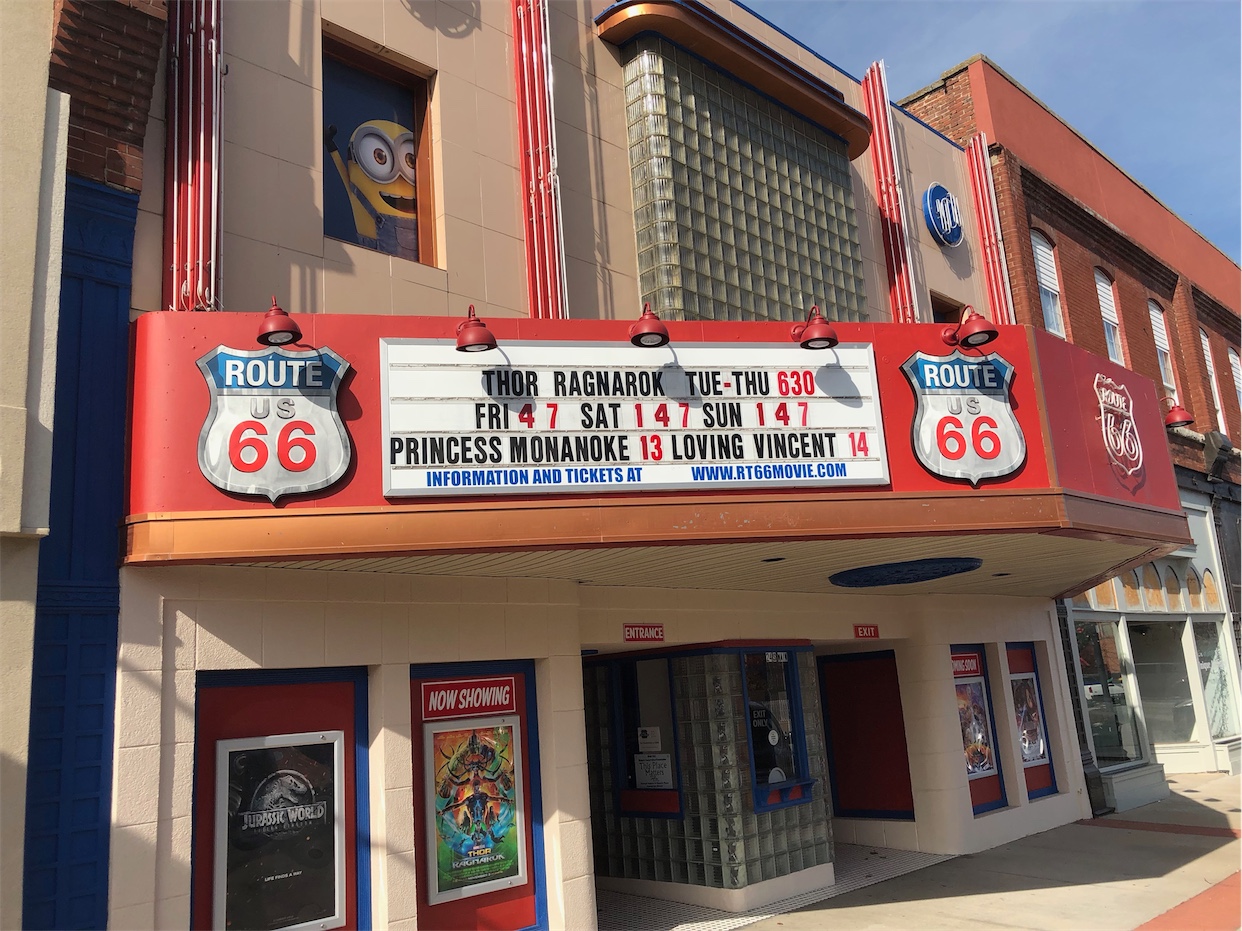 Route Sixty Six Theater
This historic theater blends the ambiance of a classic 1930s movie palace with Dolby digital 5.1 ...
Detail
Galena
See the westbound or the eastbound Route 66 descriptions.
Population
3287 (2000)
Elevation
941 feet
Settled
around 1870
Incorporated
1877
County
Cherokee
State
Kansas
West:
Riverton, KS
East:
Joplin, MO
History
Galena is the most eastern city on Route 66 in Kansas. Galena was a booming mining own in the late 1800s with a population of 30,000 dwarfing the current population.
In the early mining days there was rivalry with the more northern Empire City. Resulting in a stockade being built to prevent the people in Empire City from coming into Galena. The wall between the two got burned down before it could be completed. and Eventually Empire City became part of Galena and turned into a virtual ghost town.
The mining operation was after lead and zinc ore, which is the area used to be found in a rather pure form called "galena".
Mining slowed down in the 1930s after a bloody strike and it eventually completely stopped in the 1970s.
Area attractions
Hell's half acre
The Galena Museum