FAQ
FAQ
What's different when riding a motorcycle down Route 66?
Back to FAQ overview
Random point of interest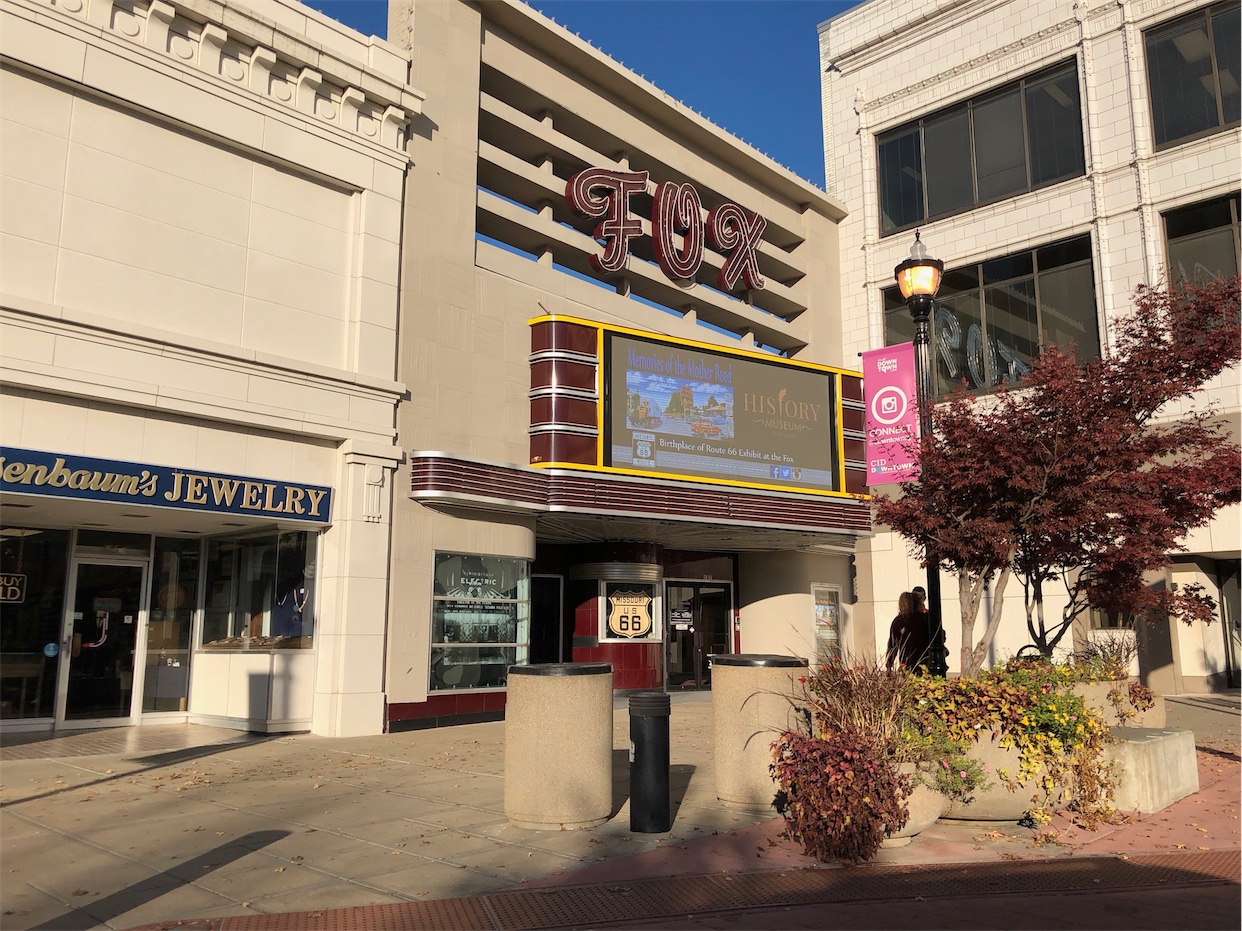 Park Central Square
On July 21, 1865, J.B. "Wild Bill" Hickock confronted Davis K. Tutt on Park Central Square. ...
Detail
What's different when riding a motorcycle down Route 66?
What do I need to know when I consider riding Route 66 on a motorcycle?
Is a Route 66 trip on a motorcycle for me?
A trip down Route 66 on a Harley speaks very loudly to some tourists, even if they're not into motorcycles. Now if you own or ride a heavy bike at home, it's a different story from somebody who's merely seeing the romantic version of it through an iconic movie like Easy Rider.
If you have no experience of riding a big, heavy bike over long distances, then embarking on a 2448 mile long journey on one is not the best idea ever. Take the learning curve in a bit smaller steps and gain experience before you head out on a big bike for that long a trip. There are better places to learn and get experience than on a Route 66 trip. Odds are you'll not even get off the lot of the rental company if they see an evident lack of experience.
Renting a motorcycle?
There's one company that is dominant when renting motorcycles to ride on Route 66: Eagle Rider. They also have quite a few resellers. That means odds are you'll end up with them performing the rental no matter where you try to shop around.
A relatively new option is to rent a bike owned by an individual through a sharing service. Some of these also solve the issues with insurances and even shipping the bike back to an owner to make it a one-way rental.
Without endorsement, a list of sharing services we found that offer both insurances and a one-way rental solution:
Renting a motorcycle is expensive. If you seek a more budget-friendly option, a car is going to be significantly cheaper to rent.
If you seek to rent a motorcycle to tour in a city or ride a short loop as a side trip from Route 66, checking out a local Harley-Davidson dealer and see if they have anything to rent is an option as well. Unfortunately, not all dealers do this.
When renting a motorcycle, be sure to have the right driver's license and check all costs such as drop-off fees, insurances you need, etc.
Navigating Route 66 solo?
Route 66 navigation: this app on your smartphone has the unique ability to do offline navigation onto Route 66. And for solo riders, it's probably the safest option around.
Tear-off strips: With some effort, it's possible to fabricate tear-off strips using scotch tape and bits of paper to put on your tank to help you navigate through large cities.
The EZ66 guide is highly acclaimed and could be placed in a map pocket thanks to its ring binding. But it's still far from ideal to have to read directions in small print while riding in, for example, a city.
GPS devices are really hard to program to follow Route 66. Most of them are also so horrible when trying to execute the plan that it's not worth the effort to even bother trying. But, there is an option for older Garmin Zümo devices to add navigation onto Route 66 to them.
If you have a GPS that's weather sealed, bring it along, it's useful for knowing where you are and showing a map. But it's mostly not going to help keep you on Route 66.
Motorcycle specific laws
The rules regarding wearing a helmet, running with lights, lane splitting (riding between the lanes of traffic), etc. are all determined on a state by state level. The result of this is a highly diverging collection of rules and laws to abide along Route 66.
Overview as of June 2019:

Please note the above is a simplification and merely meant to show the complexity of the changing rules. Additionally, this kind of information can quickly become inaccurate when laws chance. Always obey the law!
Notes:
Helmet not required with proof of successful completion of rider training or $10000 of medical insurance covering injuries resulting from a motorcycle accident
The helmet must be reflectorized
For communication only
One ear only
For more explanation, please see www.americanmotorcyclist.com or www.bikerplaza.com
Those flying in from abroad might find the general traffic rules in the US a bit different as well.
Gas?
Finding gas is typically not a big deal along Route 66 except in the desert where you need some precautions as the distance between gas stations can be rather large.
Group or Solo?
Riding in a group or riding solo is mostly a choice based on personal preferences.
Remember that most groups will try to go relatively fast and stop only a very few times as getting a group to start rolling again takes too much time and effort.
If you ride solo, you'll have less support in case something goes wrong, and you'll have to navigate on your own, but you gain a lot more freedom on where and how long you stop to see things, to take pictures, to go inside businesses, and to talk to the locals.
Luggage
Unless you're riding in a group that has a support vehicle following, you need to carry all your luggage on your bike, so you'll have to pack light and go easy on the shopping along the way.
Remember that many motels offer a laundry room where you can wash your clothes along the way.
What weather should I expect?
In general, it depends on the season you pick to ride Route 66.
Assuming you have experience riding motorcycles, you need to know that you'll be crossing a desert where it gets scorching hot and where lack of water can quickly become life-threatening.
Since you'll have no air-conditioning to keep you comfortable, take precautions while driving through the desert. It can get too hot out there during the day. Temperatures up to 120 ºF (50 ºC) in the shade are not unheard of. Any shade is in very short supply. Back in the day, people would time their trek across the desert during the early or late hours of the day when the temperatures are lower. Prepare yourself to stay cool, remember that once the air is warmer than body temperature, the wind doesn't help to cool you down anymore. It makes it worse, not better. What helps a little is a wet towel around your neck. The evaporating water cools you a little bit. Use every opportunity to get a cold drink and some shade.
Stay safe!
Should I be wearing colors?
Some businesses will refuse anybody wearing colors. So be ready to take them off -even if they are benign- before entering something like a bar or so that might prohibit all motorcycle colors.
It should be OK to wear colors as long as you're perceived as a tourist.
Make sure not to wear claims to any territory on a lower rocker as that might trigger violent reactions from those that hold said territory. Don't wear fake 1% badges or other things that those that earned those badges will object to violently.
For those not used to dealing with those wearing colors that claim territory, have 1% badges, etc.: give them space and respect.
Full disclosure: this site earns a tiny fee on sales through our partners. It won't cost the visitor anything extra, but it is what keeps this resource available for free.