FAQ
FAQ
To get reservations or not, that's the question?
Back to FAQ overview
Random point of interest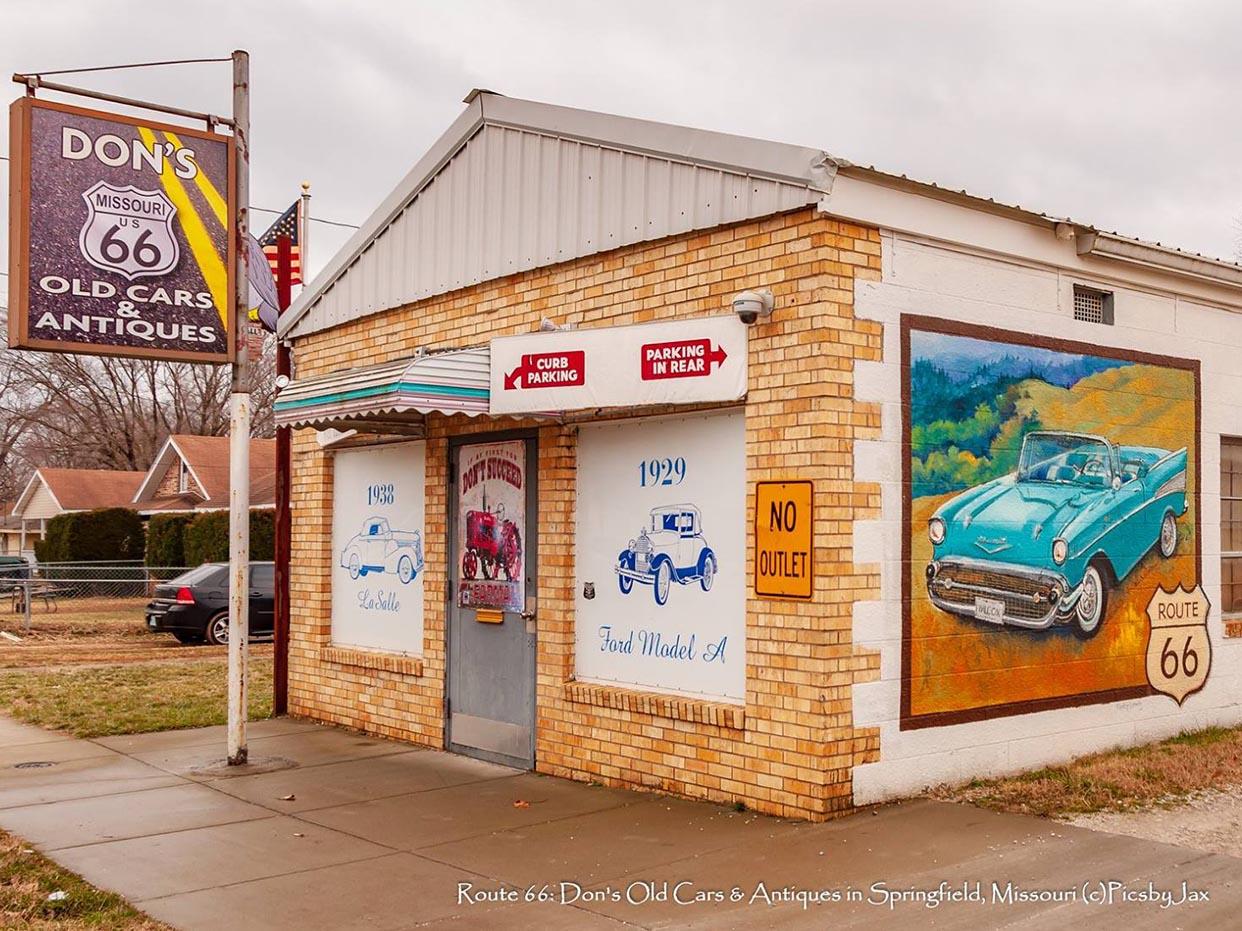 Don's Old Cars & Antiques
A great photo opp.
Detail
To get reservations or not, that's the question?
Should we reserve rooms for our Route 66 trip?
There are two methods to find a place to sleep every night on a Route 66 trip.
Getting reservations or not, that's the question.
Each method has its good and bad side as well as its own set of fans. So there's little to no chance of people going to agree what's best on this subject.
Getting everything reserved and confirmed
The first way is to plan every stop long before the trip starts. The intention is to make sure to have confirmed reservations, guaranteed with a credit card. This allows one to arrive late in a room should it be needed and gives the assurance there will be a bed waiting for the traveler at the end of the day.
The biggest drawback is that it locks you in in the planning, so if you have a rainy day and want to do less, and do more the next day when it will be sunny, you're stuck to your predetermined schedule.
This way allows you to cover a bit more ground every day, at the cost of a lot more preparation.
Those having additional requirements for their room (bed type, access, dog friendliness, …) also tend to prefer the assurances a reservation gives.
Avoiding reservations in the name of freedom and flexibility
The second way is to take it as it comes. You start to look for a motel in the late afternoon. What you find is where you end up for the night. There is a risk of not finding a room, or not finding a room up to your standards. But, it does give you all the freedom to adapt your schedule at will and stay longer when you like to do so. But as most travelers have limited time, it doesn't take away the need to make progress every day.
The biggest risk is running into an event that takes up all rooms in a region that you didn't know about. Also staying at the more iconic motels isn't all that likely to happen in-season as those tend to sell out regularly during the tourist season.
Mix it up is also possible!
The widespread availability of mobile devices capable of making a reservation online while on the road opened up new options.
There is now a middle ground as well: You can book a room for the next night (or two) and force some progress that way. You have some assurance to have a bed for the next night, but not have your entire schedule set in stone till the end of the trip. But even then, some motels and hotels tend to sell out many months in advance.
Using booking.com is a popular solution on the road, and its website contains more reliable reviews as they can only be left by paying guests.
It's your choice
In the end, it's a personal choice. Both methods should work reasonably well. But if you want to stay at some of the small iconic motels along Route 66, or in places like the Grand Canyon, or during the balloon festival in Albuquerque, reservations are highly recommended. Getting reservations well ahead of time is obviously more necessary during the holiday season than at other times.
Do not over-plan!
Even if you plan all your overnight stops ahead of time, try not to over-plan your trip. There are too many places you could stop to take a picture, to see, to experience, to go inside, to talk to the locals, etc. to even list them, let alone plan them. Leave some room for spontaneity, to be surprised. It'll make your trip more enjoyable.